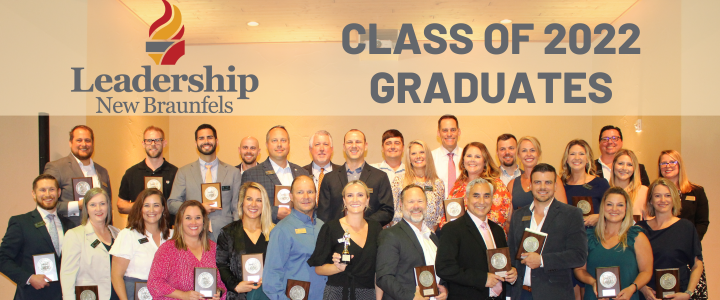 The 30th class of the Greater New Braunfels Chamber of Commerce's prestigious Leadership New Braunfels program held their graduation ceremony on Tuesday, May 10 at 11:30 a.m. at the Chandelier of Gruene. The 2022 class consisted of 29 individuals who have met the attendance and participation requirements in order to graduate and have now joined more than 700 previous graduates as members of the LNB Alumni Association.
The class has met monthly since October for day-long sessions covering topics such as government, economic development, social needs, personal skills and other key segments of the community. Throughout the program, participants had the opportunity to meet New Braunfels and Comal County leaders, build their leadership skills, and develop valuable relationships with their classmates.
Applications for the 31st Class of Leadership New Braunfels will open on June 6th, 2022 and are due in July 15, 2022 to begin the selection process. Participants are chosen by the Selection Committee based on the information submitted in the application. Remember - class size is limited.
---
Congratulations, Class of 2022! 
Trey Allen - New Braunfels ER & Hospital
Robert Anderson - Ernst & Young
Jonathan Bradley - SpawGlass
April Briggs - Evidence In Motion
Bill Burrell - Property Professionals, Inc.
Taylor Chafin - AK Fuquay Construction
Hank Crippen - HMT Engineering and Surveying
Paul Dean - Fastest Labs of New Braunfels
Nickie Drummond - Hope Hospice
Megan Dupree - Connections Individual and Family Services
Hayden Fowlkes - Pape-Dawson Engineers, Inc.
Jaci Gonzales - SJRC Texas
David Hubbard - New Braunfels Utilities
Kathryn James - Wright-Reneau & James PLLC
Kristin Jeffers - J&R Gymnastics
Kathryn Lacy - Lovorn & Ogle PLLC
Teresa Linnartz - New Braunfels Chamber of Commerce
Madelyne Mann - San Marcos Gentle Dental
Andrew Noonan - Gruene Road Pharmacy
Chelsea Ormond - Comal ISD
Nate Raschke - Sather Financial Group
Glenn Roblin - Woolsey Design-Build
Ashley Rossbach - Keller Williams Heritage
Cindy Showalter - The AMMO Group
Cade Smith - New Braunfels ISD
Lawrence Spradley - City of New Braunfels
Paul Villagran - Texas State University
Jared Werner - City of Braunfels
Rhiannon Williams - GVEC
Jenny Wilson - 1845 Creative
And a special 'Thank You' to our sponsors: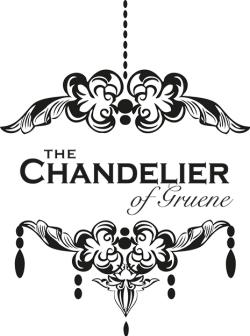 CONNECTIONS INDIVIDUAL & FAMILY SERVICES