LNB Alumni Association
Mission Statement

The Leadership New Braunfels Alumni Association is committed to encouraging community involvement and to providing its members with opportunities for networking, personal growth, and professional development.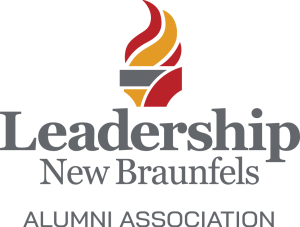 There are more than 750 Leadership New Braunfels Alumni, who have graduated from the Leadership New Braunfels program. These Alumni are invited to become members of the LNB Alumni Association for an annual fee of $100. 
The benefits of an official membership with the LNB Alumni Association include:
Exclusive access to the Leadership New Braunfels Alumni Association network 
Free entry into Quarterly Leadership Development Workshops with Clint Rutledge
Free entry into Quarterly Networking Mixers
Complimentary beverages at Quarterly Networking Mixers
Discounted entry for annual fundraiser
Exclusive access to Association Swag

​
The Association sponsors Youth Leadership New Braunfels. Annually, the association hosts a fundraiser to benefit the leadership programs and provide a fun, networking event for its members. The association also hosts candidate forums so members can get to know the local candidates and issues they will be voting on.
Candidates Forums
The Leadership New Braunfels Alumni Association will often host Candidates Forums prior to local elections.