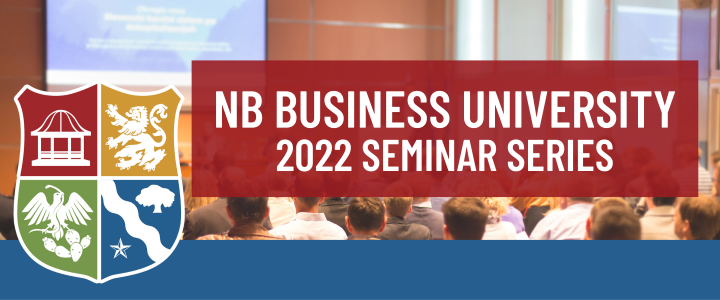 Learn what it takes to make your small business a success in New Braunfels. In order to prosper, you need to take control of your assets, resources, and vision and drive them successfully into the future. The New Braunfels Chamber of Commerce knows how vital education is to the survival and growth of small businesses.
NB Business University Seminars are designed to present relative information on issues facing business professionals in the management of their companies and careers. These seminars help our business community stay knowledgeable about key business concerns.
Annual, Semi-Annual, and Individual Packages are available for purchase for the 2022 New Braunfels Business University Seminars. Annual and Semi-Annual Packages are available at an individual rate as well as a company rate - both eligible for chamber membership discounts of up to 25%.
View pricing and purchase your package here.