Business Seminars
Upcoming Seminar: Reshuffling the Deck 
Understanding How the New Tax Laws Affect You
Tuesday, October 1
11:30 a.m. to 1:00 p.m.
Fear about taxes is common, and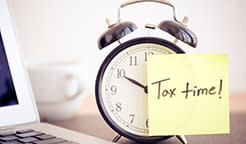 often times business owners are unaware of the implications a tax return can have on their business. Nearly everyone was affected by the Tax Cuts and Jobs Act of 2017, but what exactly changed, and how does it affect us as individuals and business owners?
Dylan Boss, Tax Manager with ADKF will explore these changes in a lively and informative presentation. There's no need to buy accounting for dummies or do your homework prior to the seminar. Boss presents the complicated tax code in a way that even Kramer from Seinfeld can digest. Attendees will leave this session with a better understanding how taxes affect their business.
The Reshuffling the Deck seminar hosted by the NB Business University will provide the opportunity to learn more about effects of tax codes. Reshuffling the Deck will be held on Tuesday, October 1 from 11:30 a.m. to 1:00 p.m. in Honors Hall. Topics for discussion will include:
Changes in Individual Tax Brackets- Did you get a pay raise? Or do you need to give yourself a raise?
Standard Deduction vs. Itemized Deductions- Why do I keep all those receipts?
Personal Exemptions- Who can I claim as a dependent?
Child Tax Credit- How much of a boost can I expect?
Auto Allowances- Have you been recording your mileage?
199A- Don't Google it we will review it together!
Meals and Entertainment- I can deduct tickets to the Spurs game right?
Seminars are discounted for Chamber members at $55 and available to the general public at $80. Tickets include lunch.
About NB Business University Seminars
The Chamber helps your business progress by offering a variety of educational training and workshops geared toward small and medium sized businesses. Expand your business knowledge by attending one of our NB Business University Seminars.
NB Business University Seminars are designed to present relative information on issues facing business professionals in the management of their companies and careers. These seminars help our business community stay knowledgeable about key business concerns.
Learn what it takes to make your small business a success in New Braunfels. In order to prosper, you need to take control of your assets, resources, and vision and drive them successfully into the future. The New Braunfels Chamber of Commerce knows how vital education is to the survival and growth of small businesses.