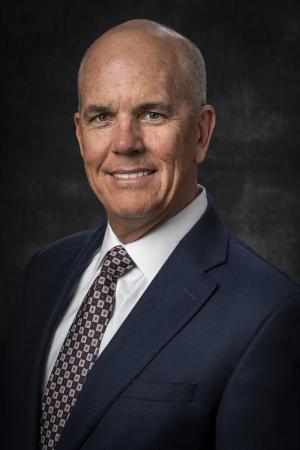 Where has the year gone? It is hard to imagine that we have already made it to November, in the most unprecedented year ever. As with everything, things have not gone as planned for the Chamber of Commerce in 2020. However, the Chamber quickly pivoted to virtual meetings and networking like the Chamber Coffee Break. We also created relevant landing pages providing timely information on SBA loan programs, CDC guidelines and then added an app with discounts to promote buying local. The good news is we can use this experience to strategically fine tune our plans for 2021.
The Chamber Board held the annual board retreat to assist Nathan Manlove, Chamber Chair Elect, with developing priorities for the coming year. The session provided great clarity on what we would like to accomplish and allowed us to restart the Chamber Presidential succession plan. Just as government leadership changes across the country, our Chamber will experience the same in 2021. The Chamber's presidential search to find a replacement for retiring Michael Meek will kick off in January. Final selection will be made by June 2021.
Speaking of Mr. Meek, I was proud to award him with the sixth and final 2020 Chair of the Board award for community service because of his volunteer work as Chair of the local Census 2020 Committee. Everyone counts and he did a great job leading the effort.
The Texas Legislative Conference Committee has been planning for next year's conference, along with the coveted Texan of the Year award. The Chamber is also working with the 175th committee to plan the community wide celebration that we are all eagerly anticipating.
On the financial side, the Chamber budget plan for 2021 is being finalized and goes for board approval in December. We are blessed to have agreements and support from the City of New Braunfels and the Economic Development Corporation. 
Finally, all the great community outreach and programs we benefit from could not be planned without the volunteer work of the Chamber committee Chair and Vice chairs, which were recently approved for 2021.
Planning for the future is critical and your Chamber will lead the charge into 2021. Take advantage of this great organization to stay engaged with all our community has to offer. With Thanksgiving on the horizon, I wish you all a healthy and safe holiday.
2020 Chamber Chair of the Board