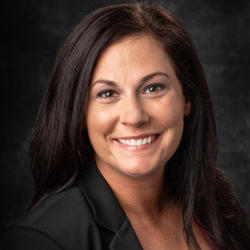 The Spark Small Business Center in New Braunfels works in conjunction with the UTSA Small Business Development Center to provide no cost consulting, training, and technical assistance to this area's business community. By helping small business startups and expansions, the partnership supports the economic development of Texas by assisting in job creation, economic diversification, and business expansion.
Services at Spark begin with no-cost, one-on-one, confidential business advising. Whether a person is starting a business or celebrating a 10-year business anniversary, they can get advice from seasoned business professionals at Spark. Spark's dedication to helping businesses succeed doesn't end with one-time help. Business professionals can also plug into referral networks, access marketing research and consulting, and enjoy lifelong business partnerships with Spark advisors as well as peers they'll meet at Spark's no-cost and low-cost training and webinars designed for small businesses.
The Spark Small Business Center presents no-cost training and webinars to help businesses succeed, providing nearly 20 topics monthly, including:
•          Ask a UTSA SBDC Business Advisor
•          Employee to Entrepreneur
•          Avoiding Legal Pitfalls
•          Start Smart
•          Overcoming Small Business Challenges During COVID-19
•          Cherish Your Customers
•          COVID-19 Precautions in the Workplace
•          Everything You Need to Know About GOOGLE My Business
•          Federal Tax Credits & Incentive Programs That Can Affect Your Bottom Line
•          Trademark Law Fundamentals
•          Small Business Advertising Tactics
•          Cyber Liability 101
•          Understanding Clubhouse – the New Social Media Platform You Need to Be On
Regardless of the age, size, or status of a business, its leadership can find no-cost advice, education, and resources at Spark Small Small Business Center. Hundreds of businesses have been helped to date by this valuable community resource and Spark looks forward to helping many more in the years to come. Learn more at www.SparkSBC.com or make an appointment by calling 830-214-6435.
Dani Hensley
Board Member, New Braunfels Chamber
Board Member, Spark Small Business Center
SVP – Professional and Executive Banking, Moody Bank