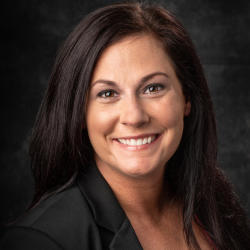 Dani Hensley was born and raised in Central Oregon. She moved to Texas with her family in 2007 to the Lake Travis area then moved to New Braunfels in 2011. Currently Dani serves on the board of directors UTSA's SPARK Small Business Development Center and the United Way of Comal County.   

She is the mother of two boys Carson and Parker who both attend NBISD, are very active in sports, and are proud Unicorns. Dani likes to spend her free time with friends and family, traveling, or spending time at the pool, lake, and rivers in New Braunfels. 
Fun Facts:
What is your favorite flavor of ice cream?  Cookie dough 
If you could time travel, what time period would you visit first?  I would have loved to have met Jesus or traveled Scotland prior to the English invasion.
Who is your all-time favorite musician or band? Currently loving Cody Johnson but Dave Matthews Band is a longtime favorite.