Activities & Events
Networking Mixers - the HBA will hold mixers every other month in 2019 (February, April, June, August, October, December) on the first Thursday from 5:30 to 7:00 p.m. at different locations in New Braunfels. The goal is to bring together HBA members and business leaders to help increase connections and grow relationships. Appetizers are provided and HBA members receive two drink tickets. 
February 7 - Westside Community Center
April 5 - Freiheit Village
June 7 - Old Mill Resort
August 2 - Gruene Harley Davidson
October 4 - Vicky's Hinterhof
December 6 - Wassailfest
Buenos Dias Breakfast - breakfasts are held every other month in 2019 (March, May, July, September, November) on the third Friday at 8:00 a.m. at the Chamber in Honors Hall. These events are another opportunity to connect with HBA members and you'll also hear updates on organizations initiatives and hear a presentation from a local community or business leader. 
Scholarships - the HBA Scholarship Committee is committed to making educational goals more attainable for area youth. Scholarships will be provided each year to local high school seniors. Information will be released in early 2019 for the next scholarship process. 
West Side Historia - the HBA has been charged with helping improve and beautify critical areas of our community located on the West Side. Volunteers will work with citizens and businesses to identify projects and provide manpower, supplies, and resources to help address needs. 
Dia de los Muertos Festival - the fourth annual Dia De Los Muertos Festival will be held in downtown on Saturday, October 26 from noon to 10:00 p.m. This FREE community event celebrating the Hispanic culture will feature kids activities, food trucks, arts & crafts, vendors, live entertainment, an ofrenda (offering space), shopping, contests and more.
Join the HBA
Join the Hispanic Business Alliance to have access to these exclusive member benefits:
Entry into Buenos Dias Breakfasts with food, networking a engaging presentation
Entry into HBA mixers featuring networking, food, and drink at different locations
Opportunity to serve on HBA committees that work to improve the community
Leverage efforts to enhance the local Hispanic culture and business participation
Increase Hispanic business formations
Increase Hispanic involvement in the community
Provide enhanced access to services and products in the Hispanic community
HBA 2019 Board of Directors
Chair – Shelley Bujnoch, Email
Vice-Chair – Brandon Acevedo, Email
Treasurer – Martha Ayala, Email
Secretary – Melissa Elizondo, Email
Marketing & Welcoming – Jerry Sauceda, Email
Dia de los Muertos – Mary Ann Labowski, Email
Past Chair – Carlos Campos
Upcoming HBA Events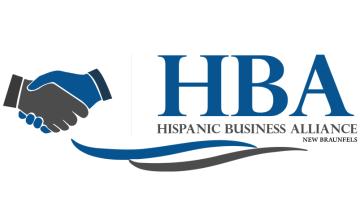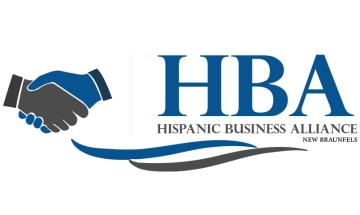 April 15, 2019 - November 18, 2019
HBA General Meeting
Come have a say in the direction of the Hispanic Business...