Opening Keynote Speaker

Amy House, Growin' Out Loud Darlin'
Amy House, M.Ed. is a business success coach, vlogger, blogger, and speaker. She is the founder of Growin Out Loud Darlin'.  As a Business Consultant, Coach and Trainer, she is an expert at helping business owners, executives and teams find the achievement and fulfillment they desire in business and life .  With over 20+ years of marketing and business development in the REAL world and entrepreneurial experience building her consulting, coaching and marketing firm…she knows a little "something something" about what it takes to GROW OUT LOUD! She is a Steel Magnolia…and brings that sassy YaYa wisdom to help your business Grow Out Loud, Darlin'.   
Closing Keynote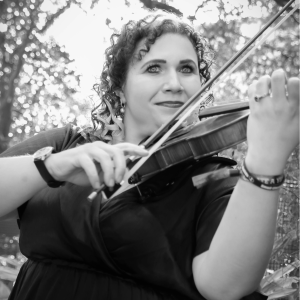 Stephanie Scheller, The Impact Authority
Stephanie Scheller is The Impact Authority. After studying human psychology for more than a decade and building her business from scratch to walk away from her job in less than five months, she has worked with more than 2500+ companies and is dedicated to helping small business owners understand how to create their greatest impact.
She is a TEDx speaker, as two-time best-selling author, an award-winning entrepreneur and the found of Grow Disrupt, a company that designs and produces application-focused educational and inspirational events for small business owners. In her downtime you'll find Stephanie playing on the violin, out in the Texas Hill Country with her horse, or in the garage painting endlessly.