Luncheon Keynote Speaker

Susie Vybiral, Founder & CEO, Room Redux, 2022 L'Oreal Paris Woman of Worth
Susie Vybiral is the founder and CEO of Room Redux, an international non-profit organization focused on transforming the physical spaces in which children have been physically and/or sexually abused to help foster healing. Susie is currently a doctoral candidate and will obtain her PsyD this year. She was also awarded an Honorary Doctorate (Psychology) by UNRS. She is a member of the Texas Advisory Council for the National Center for Missing and Exploited Children (NCMEC) and a member of Texas Women for Children, both of which work closely with the Texas Governor's Office. She is also an Honorary Member of the 70/30 Wave Trust based in the UK. Susie is a contributing writer for San Antonio Woman Magazine and The Circle Magazine and has served as a guest speaker for NCMEC, child protective service organizations, the Federal Bureau of Investigation(FBI), Homeland Security (HSI), and law enforcement and taskforce conferences. These positions and experiences are all powerful forces when it comes to Susie's expertise regarding child abuse victims and the importance of changing their environment in order to help them heal and to break the cycle of abuse
Closing Keynote

April Adams Pertuis, Founder & CEO, Lightbeamers
April is the CEO and Founder of Lightbeamers, and the Author of two Amazon International Bestselling books that were produced and published through the Lightbeamers Author Program. She also hosts the top-rated weekly podcast, The Inside Story, and is a highly sought after Speaker and Women's Empowerment Thought Leader. April has helped hundreds of women build their brand authority through podcast appearances, speaking engagements, and book launches. She has a philosophy that "everybody has a story"... and when you share your story, you shine a light.
Breakout Sessions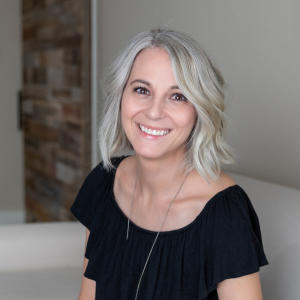 Cara Frederick, Vice President, ME360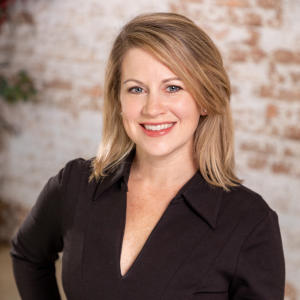 Kayla Stanley, Client Project Manager, ME360
ME360 is an agile leadership development and management consulting company based in New Braunfels, Texas. Using a customer-centric approach, they provide a variety of research-based services to diagnose and solve complex organizational challenges. They help implement them, too.
Since 2013, ME360's mission has been to help leaders, managers, and supervisors (and their teams) reach their full potential and make lasting, positive impact on their organizations. ME360 accomplishes these goals by first conducting a thorough diagnosis of the organization and its challenges, followed by developing actionable and effective research-based recommendations. 

Amy House, Founder, Growin' Out Loud Darlin'
Amy House, M.Ed. is a business success coach, vlogger, blogger, and speaker. She is the founder of Growin Out Loud Darlin'.  As a Business Consultant, Coach and Trainer, she is an expert at helping business owners, executives and teams find the achievement and fulfillment they desire in business and life .  With over 20+ years of marketing and business development in the REAL world and entrepreneurial experience building her consulting, coaching and marketing firm…she knows a little "something something" about what it takes to GROW OUT LOUD! She is a Steel Magnolia…and brings that sassy YaYa wisdom to help your business Grow Out Loud, Darlin'.   

Carol Wheeler, Ph.D., Founder, NopaLeadership
Leader, do you struggle to get the best out of your people? I provide leadership training and coaching so you can enjoy more team commitment and collaboration and less conflict at work. I've been fascinated by people and business my whole life long. I started studying leadership and continued until I received a Ph.D. in Leadership Studies. Formally, I'm Dr. Wheeler. But you can call me Carol. After a lifetime of studying, teaching, and leading, I have concluded that inspiration strikes when people understand their unique contributions to their organization. NopaLeadership was formed to bring out the best in people through empowered leadership. So organizations can reach their objectives with the most important resource of all – people.