Digital Membership Decal
Did you know that when consumers know your business is involved with the Chamber there is a:
63% increase in likelihood they will buy from your business
57% increase in your business' local reputation
51% increase in consumer awareness
44% increase in your business' consumer favorability
One way to let potential customers know you are a Chamber member is to include the Chamber's Digital Membership Decal on your website. Because the Chamber's webpage is ranked so highly by Google, when you add a reciprocal link (a link back to the Chamber's website) along with the Digital Membership Decal, it will improve your SEO and Google rankings. So be sure to include a link back to www.ChamberInNewBraunfels.com.
Open the links below for the html code for the image. Once open, copy and paste the code into an area on your site that accepts HTML code to provide a Digital Membership Decal and reciprocal link to the New Braunfels Chamber. If you're not sure what to do with the code, your web designer/developer should be able to help. 
These images are for web use only. If you need a logo for printed materials, or one sized different than below, please contact the Chamber office at 830-625-2385.

*Click here to download the code for the Digital Membership Decal above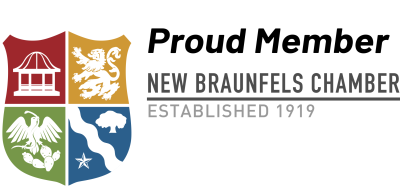 *Click here to download the code for the Digital Membership Decal above