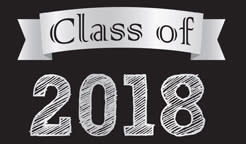 The New Braunfels Chamber of Commerce is proud to announce that the Youth Leadership New Braunfels class of 2018 has been selected, with 30 students making the roster. The program will begin in September with a reception and orientation with their parents, followed by a day-long leadership and team building retreat.
The 2018 class marks the 21st group of high school sophomores and juniors to go through the program, which has graduated more than 600 young leaders since its inception in 1997. The roster includes 10 students from Canyon High School, three students from St. John Paul II Catholic High School, one student from New Braunfels Christian Academy, two students from Memorial Early College High School, and 14 students from New Braunfels High School.
The purpose of the Youth Leadership New Braunfels program is to train students in leadership techniques and community awareness so they become familiar with current issues, community resources, opportunities and other factors influencing the direction of their community's future. The class will meet monthly beginning in October, for seven school-day sessions covering topics such as leadership skills, tourism, history, arts, government, the justice system, health care, business and economic development, and education.
The program is open to 10th and 11th grade students who have at least a "B" average at New Braunfels High School, Canyon High School or a private high school within the NBISD or CISD attendance zones. More than 60 applications were submitted to the Selection Committee. All identifying information was redacted so that the applications were scored on an anonymous basis. The committee's goal is to select a distinguished group of students who demonstrate leadership potential and are motivated, creative and interested in developing leadership skills and a sense of community.
Youth Leadership New Braunfels 2018 Class Roster:
Zakary Aleman – New Braunfels High School
Berkeley Barr – New Braunfels High School
Ross Bedgood – Canyon High School
Joshua Boyd – Canyon High School
Peyton Brzozowski – New Braunfels High School
Addelyn Doucet – New Braunfels Christian Academy
Chloe Edgell – John Paul II Catholic High School
Brittney Etheredge – New Braunfels High School
Alexander Farmer – Canyon High School
Cobie Guillen – New Braunfels High School
Abigail Hall – Canyon High School
Aubrey Hampton – Memorial Early College High School
Alexa Harper – John Paul II Catholic High School
Jesus Herrera – Canyon High School
Noah Lewis – Canyon High School
Jack Merritt – Canyon High School
Ashlyn Norton – New Braunfels High School
Mia Post – New Braunfels High School
Jameson Schlageter – John Paul II Catholic High School
Savannah Schwab – Canyon High School
Carlie Stratemann – New Braunfels High School
Sierra Taylor – New Braunfels High School
Josephine Tesauro – Memorial Early College High School
Garrett Thompson – New Braunfels High School
Winston Waldrip – New Braunfels High School
Dawson White – New Braunfels High School
Megan Whitman – Canyon High School
Cameron Williams – New Braunfels High School
Ellie Wipf – New Braunfels High School
Presley Wirebaugh – Canyon High School