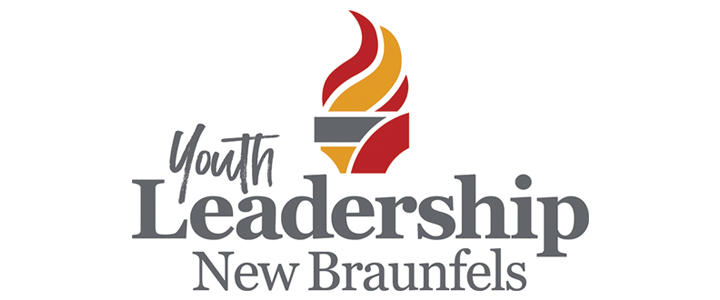 The Youth Leadership New Braunfels class of 2022 has been selected, with 34 students making the roster. The program will begin on Tuesday, August 31 with an orientation for the students and their parents, followed by a day-long leadership and team building retreat on Saturday, September 11.
The 2022 class marks the 25th group of high school sophomores and juniors to go through the program, which has graduated nearly 700 young leaders since its inception in 1997. The roster includes students from Canyon High School, Davenport High School, John Paul II, Memorial Early College High School and New Braunfels High School.
The purpose of the Youth Leadership New Braunfels program is to train students in leadership techniques and community awareness, so they become familiar with current issues, community resources, opportunities and other factors influencing the direction of their community's future. The class will meet monthly beginning in October, for seven school-day sessions covering topics such as leadership skills, tourism, history, arts, government, the justice system, health care, business and economic development, and education.
Youth Leadership New Braunfels 2022 Class Roster:
Safiya Ahmed - New Braunfels High School
Bradlee Bechtol - Canyon High School
Anna Christian - Canyon High School
Stacy Cox - Memorial Early College High School
Lola Daffin - New Braunfels High School
Samantha de Lemos - New Braunfels High School
Emma Etheredge - New Braunfels High School
Nathalie Freiha - New Braunfels High School
Kenadi Garner - New Braunfels High School
Luke Gately - Canyon High School
Dillon Horadam - New Braunfels High School
Brynn Jendrzey - Canyon High School
Justin Johnson - Davenport High School
Ryan Johnson - Davenport High School
Jackson Lee - New Braunfels High School
Samuel Lillibridge - New Braunfels High School
Jadon Lindsay - Canyon High School
Elizabeth Maresh - New Braunfels High School
Kendyl Martinez - Canyon High School
Griffin Mayo - New Braunfels High School
Kayla Moczygemba - John Paul II
Aiden Muckenfuss - Canyon High School
Katherine Palomo - New Braunfels High School
Pooja Patel - New Braunfels High School
Caroline Perches - John Paul II
Kirsten Quantz - Canyon High School
Randi Rush - New Braunfels High School
Ryder Rutledge - New Braunfels High School
Brayden Sealey - Canyon High School
Madeline Seebeck - John Paul II
Kyla Trlica - New Braunfels High School
Jackson Villagran - Canyon High School
Brooklyn Wiley - Canyon High School
Peyton Wirebaugh - Canyon High School