The 58th Salute to Sausage is just a little over a week away.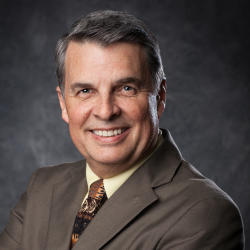 Wurstfest touches so many lives here and around the state. Let's examine some of these impacts today.
When I first moved to New Braunfels in 1988 right before the 27th festival as the Chamber's Director of the Convention and Visitors Bureau, I thought Wurstfest was tourism gold! Over 100,000 attendees, mostly from out of the trade area descending on our community, staying in local hotels and motels, and spending money at the festival and in town. 
During the weekday before the festival opened, there was the Heritage Exhibit at the then original New Braunfels Civic/Convention Center, all 15,000 sqft of it. Local schoolchildren came to the Heritage Exhibit in busload after busload all day long. German music played over outside speakers for passing traffic to hear. A historic slide show on the community played in Honors Hall, all day long for these children to watch and learn. The Chamber staff wore our lederhosen and dirndls to work every day!
In 1991 I was voted into Wurstfest as a Klein Opa. One of my good friends, Rusty Brandt, was kind enough to sell me two pair of used lederhosen for $25 each. I was set! Our two children received their Opa Kin badges as well as "Omie" Debbie. Gate duty was the task for new Kleins and that first year we had very cold weather as I recall. Working Gate 3 was a challenge with the north wind howling toward us all night long. 
Myron Floren was the star of the festival entertainment in these days. He was a rock star for his many fans, who came in droves to see him each year. Buses from all over the state and nation came. They stayed in our hotels and motels, spent money on the grounds, and in town. The President and Grosse Opa provided an honorary escort for Mr. Floren to each performance in the main hall, the Wursthalle.
I was initially a member of a local Lions Club before becoming a member of the Rotary Club of New Braunfels. Both service clubs have food booths at the festival as do dozens of other local non-profits. Most make their funds for the entire year at Wurstfest. Those profits enable them to provide a multitude of social services to those in need the following year. 
Working my way through nearly every festival committee over the last 29 years was fun and educational. It really showed me how all these moving parts come together by opening day to provide a seamless and organized experience for patrons. Believe me, there is a whole lot of work going on year round to present this festival like it comes off; and not by chance!
So, be it bringing in new dollars for the local economy, educating patrons on our unique heritage, providing local non-profits funding opportunities, or leadership development for Opas, Wurstfest does it all. Did I mention it is FUN, too? Prost!
Michael Meek
GNBCC President and 2018 Grosse Opa