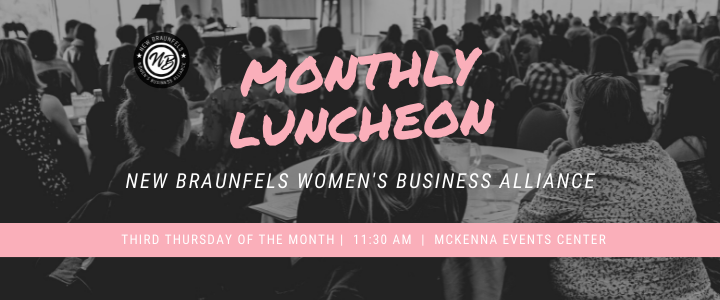 The Women's Business Alliance will host its next luncheon this Thursday, October 20th, from 11:30p.m. to 1:00p.m. at the McKenna Events Center. Members and guests will hear a presentation from State Senator Donna Campbell, discuss her career journey "From Nurse to State Senator."
Everyone is invited to attend so bring a friend or colleague with you. Luncheon costs $20 per person, including a raffle ticket and lunch. 

WBA members are encouraged to bring a raffle item to be raffled off at the luncheon. 
The New Braunfels Women's Business Alliance is a committee of the New Braunfels Chamber of Commerce. The mission is to increase success of women in business in the New Braunfels community through a forum of continuing education and networking. For more information on the Women's Business Alliance visit www.WomenInNewBraunfels.com.