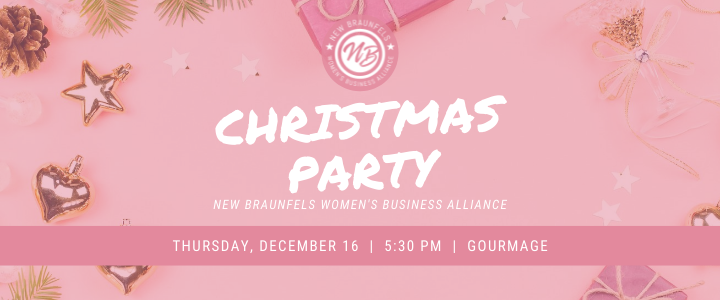 The Women's Business Alliance (WBA) is holding a holiday mixer this week at Gourmage on Thursday, December 16 at 5:30 p.m. This is your chance to meet and mingle with other WBA members and grow your network.
Bring your business cards, shake some hands, and get to know other women in business and while enjoying light appetizers, drinks, ice breakers and a raffle drawing with a few short announcements about upcoming WBA events. Everyone is invited to bring a guest. Raffle tickets are $5 and towards the WBA's scholarship fund.
Thank you to Broadway Bank for sponsoring this event!
The New Braunfels Women's Business Alliance is a committee of the New Braunfels Chamber of Commerce. The mission is to increase success of women in business in the New Braunfels community through a forum of continuing education and networking. For more information on this committee, or any of the Chamber's committees, visit www.CommitteesInNewBraunfels.com.