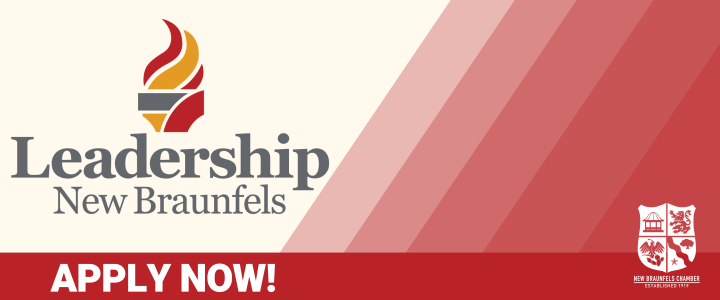 With over 750 Alumni, the Leadership New Braunfels program has been an institution for educating and involving leaders within the community for over 30 years. As a series of monthly day-long classes focused on topics such as government, education, economic development, social needs, leadership skills and more; the program allows for these growing leaders to connect with business leaders, enhance leadership skills and engage with the community. 
"Aside from the relationships I formed with my classmates, I've gained a new insight into our incredible city that is unique to the Leadership experience. I have strengthened my understanding of New Braunfels's municipal partnerships, historic preservation, and robust non-profit presence. As a result, I feel better prepared to serve in professional and volunteer capacities and be a more informed resident,"  said Owner of 1845 Creative and Leadership New Braunfels Class of 2022 Graduate, Jenny Wilson.
"As a leader in our community, it is imperative to understand how well local organizations, businesses, and municipalities work together. Additionally, one should genuinely appreciate our history and be aware of the many nuances that make our community unique," Wilson said, "These are all things highlighted throughout the eight-month course."
The Leadership New Braunfels programs bring together current and potential leaders to expand their knowledge of the community and the issues impacting it, enhance their leadership traits, provide avenues for their involvement in community advancement, and grow their network of peers. "In addition to the incredible insight about our city, a leadership graduate can also expect to develop their communication and problem-solving skills. Each day is a learning opportunity, from working in small groups to hearing success stories and motivational dialogue from Leadership alumni and city leaders," stated Wilson.
Not only are Leadership participants from local businesses and organizations, but class rosters often contain leaders from the local political space.
"As a public official, I have an obligation to address citizen concerns and city policy issues with as much information as possible. The more information I have, the better the decision I will make. Leadership New Braunfels is a perfect introduction to all city workings," said City of New Braunfels Councilman Lawrence Spradley, who graduated in the 2022 Class of Leadership New Braunfels. 
"I strongly urge others who have concerns and passion for our city as I do, to consider applying to the Leadership New Braunfels Class of 2023," Councilman Spradley said, "No other class in the city covers such a broad scope. I have talked with many people in our city and for one reason or another, they want information on a program or a contact for help on a project.  This is the class that will help establish those connections. "
The 31st Class of Leadership New Braunfels is accepting applications now through July 15th at midnight. Participants will be chosen by the Leadership New Braunfels Steering Committee based upon the information completed on this application. The Committee will seek representation from a cross-section of the community: leaders and potential leaders who will be active in business, education, the arts, religion, government, community based organizations, ethnic and minority groups and will reflect the diversity of the community.
Potential participants can apply below: