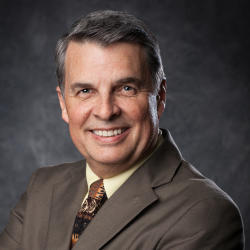 By Michael Meek
President & CEO
What's The Game Plan?
High school and college football will be here shortly to the delight of many of us. Each team has a game plan or strategy for how to win the game. Communities also have a game plan when it comes to providing services and a high quality of life for their citizens.
In New Braunfels, the City is currently in the middle of a Comprehensive Plan update. The updated plan in early 2018 will provide city leaders a blueprint, or game plan, for future priorities. This coming plan is more of a "30,000 foot" view of priorities.
Meanwhile, there are other multiple layers of plans that support a comprehensive plan such as the recently adopted Economic Development Strategic Plan 2017-2021. This new five year strategy follows a very successfully carried out 2012-2016 economic strategic plan that saw the Central Texas Technology Center expanded, new industrial commercial space inventory added to the tax rolls, a process for the redevelopment of the former city hall property got underway, and microlending for business startups occurred. Touchdown!
But, just like the day after the big game, thoughts turn to next week's game and the need to begin all over again. In economic development, the season is year round and just because you have success one day, it doesn't guarantee success the next. The public sector (government) can create the conditions for private-sector lead growth. Thus, our "team" locally is composed of both the private and public sector, working together.
How is the score kept? It is measured by the number of quality jobs, education & skills of the citizenry, incomes and wages, resources, infrastructure, mobility, return of public invested dollars, trade & GDP, health & safety, and culture & diversity……all coming together for quality of life for all.
The New Braunfels Industrial Development Corporation (4B board) hired Pegasus Planning & Development to facilitate the plan creation and they worked for over 6 months with citizen stakeholders and elected officials on the plan goals. They took into account our community demographics, regional strengths, cultural assets, locational assets, and more.
So, what is the game plan for 2017-2021? It is divided into five key areas: workforce, quality of place, entrepreneurship, regional transit, and real estate. In future articles we can take a deeper dive into each goal area, the strategies, and challenges to achieve them.
Pegasus was optimistic of our ability to achieve the goals, but cautioned local leaders about the looming affordability issues, mobility issues, and continuing competition from other communities to attract new wealth and high paying jobs. These other cities want to win, too!