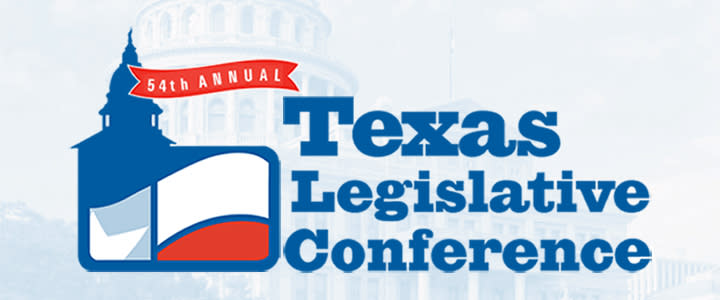 Astronauts, infrastructure, and the Census will all be featured at the 54th Annual Texas Legislative Conference held in New Braunfels March 26-27. The event includes a Thursday evening reception honoring 2020 Texan of the Year Charles Duke and a half-day conference on Friday with a stellar lineup of panels.
The Featured Panel is The Future of Space Exploration and includes two former astronauts and the Apollo Flight Director. Panelists are:
Brig. Gen. Charles Duke, Apollo 16 Lunar Module Pilot, Apollo 11 Capcom and 2020 Texan of the Year
Daniel Brandenstein who piloted one Space Shuttle mission and commanded three others, including the maiden flight of Endeavour, and later served as chief of the Astronaut Office and United Space Alliance Executive Vice President and COO
Gerry Griffin, Flight Director for all Apollo manned missions and former Director of the Johnson Space Center
The current Johnson Space Center Director, Mark Geyer, has been invited to moderate the panel. The featured panel will take place during lunch, preceded by three other high profile panels: The Role of Science in Our Economy, Future Infrastructure Solutions for Texas, and Census 2020: Impact on Future Elections & Funding.
Confirmed panelists include:
Senator Kelly Hancock, Senate Transportation Committee Vice Chair
ABC News Chief Political Analyst Matthew Dowd
Texas Tribune Executive Editor & Co-Founder Ross Ramsey
Cancer Prevention and Research Institute of Texas CEO Wayne Roberts
Texas Central Rail Managing Director Holly Reed.
The Conference begins Thursday evening with a reception honoring 2020 Texan of the Year Charles Duke. The reception includes a VIP hour, heavy hors d'oeuvres, an open bar, and the presentation of the award. Former Congressman Lamar Smith, 2019 Texan of the Year and former Chair of the House Space, Science, and Technology Committee, will provide Duke's introduction.
Tickets are available for purchase at www.TxLegislativeConference.com. An Associate Sponsorship provides four tickets to both the conference and the reception at a discounted price, along with sponsor recognition.