THESE SEMINARS HAVE BEEN RESCHEDULED
All business managers know that running any business is fraught with pitfalls and risks. A critical component of a successful business is to prevent or significantly reduce your business vulnerability and exposure to risk. Knowing what risks you face and how to minimize or avoid the loss they can cause can give you the chance to run your business successfully.
The Chamber's NB Business University will host a two-part seminar series, CYA: Cover Your Assets, to help business leaders identify and learn how to protect their information, resources and people. The first seminar will be held on Tuesday, June 12 from 11:30 a.m. to 1:00 p.m. in Honors Hall and will focus on Cyber Security.
How secure is your information? What is at stake if you suffer a data breach? As more technology is developed and businesses store and transfer more critical data online, the days of thinking "it won't happen to me" are over. How will you respond when your business is the victim to a cyber-attack? First seminar sponsored by Riverstone Advisors, LLC – Leslie Lammers CFA.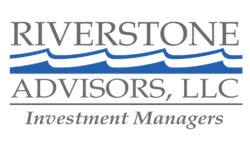 The second seminar, Emergency Planning: Information, Personnel, Physical Assets, Catastrophic Events, will be held on Tuesday, July 17 from 11:30 to 1:00 p.m. in Honors Hall. This program will help you learn to manage the unexpected through crisis management planning including information asset protection, personnel security, and physical asset protection.
Individual seminars are discounted for chamber members at $55 and available to the general public at $80. The seminar package including attendance at both CYA: Cover Your Assets seminars is $100 for Chamber members and $150 for non-members. Tickets include lunch.