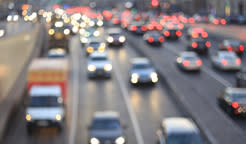 The Chamber's Transportation Committee meets on Tuesday, December 5, in Honors Hall at 7:30 a.m. for their final monthly meeting of 2017. Chair Ian Perez, with Raba Kistner Consultants, Inc., will preside. The attendees will hear project updates from the City, County, and TxDOT engineers.
The program will be given by representatives from Veramendi Development Co. providing an update on the Veramendi project being developed on the Word-Borchers Ranch located along Loop 337. In addition to the Veramendi report, members of Pape-Dawson Engineers, Inc. will provide attendees with an update of the Loop 337 widening project along the boundary of the Veramendi development.
Planning for 2018 is in process now, so if you have ideas or suggestions for meeting programs, contact Rusty Brockman at the Chamber.
The Transportation Committee's primary task is to be a catalyst and promoter of new and expanded transportation in our trade area. This committee works to keep communication going between business and TxDOT, the City and the County. This Chamber committee meets the first Tuesday of every month at 7:30 a.m. in Honors Hall. For more information on this committee, or any of the Chamber's committees, visit www.CommitteesInNewBraunfels.com.