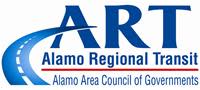 The Chamber's Transportation Committee will meet on Tuesday, August 1, at 7:30 a.m. in Honors Hall for their regular monthly meeting. The attendees will hear project update reports from the City, County, and TxDOT engineers and a program presented by the Alamo Area Council of Governments (AACOG) on regional transportation.
Sean Scott, Director of Transportation for AACOG, will present a program on ART (Alamo Regional Transit) and the services that are provided by that public transportation service. Regional transportation is one of the City's economic development strategic plan goals for 2017-2021 and this topic gives local residents an opportunity to see what types of services might be available for New Braunfels and Comal County.
The Transportation Committee's primary task is to be a catalyst and promoter of new and expanded transportation in our trade area. This committee works to keep communication going between business and TxDOT, the City and the County. This Chamber committee meets the first Tuesday of every month at 7:30 a.m. in Honors Hall. For more information on this committee, or any of the Chamber's committees, visit www.CommitteesInNewBraunfels.com.