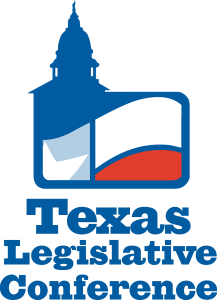 The 54th Annual Texas Legislative Conference is set for March 26 -27, 2020 at the New Braunfels Civic Convention Center. This two day event will feature a Texan of the Year Reception and a half-day conference with panels on The Role of Science in Our Economy, Future Infrastructure Solutions For Texas, and Census 2020: Impacts on Future Elections & Funding.
The Conference kicks off on Thursday, March 26 with a Texan of the Year Reception honoring Charles Duke, Apollo 16 Astronaut and retired U.S. Air Force Brigadier General. Duke is one of only 12 people to walk on the moon and after his retirement from NASA, he entered the United States Air Force Reserves, co-authored a book with his wife, was involved in a wide variety of business ventures, and became a sought after inspirational and motivational speaker. The evening will feature a VIP reception, cocktail hour with heavy hors d'oeuvres, and the presentation of the Texan of the Year Award.
The Friday conference includes breakfast, the presentation of the Edmund Kuemple Scholarship Awards, three panels with elected officials and subject matter experts, and a keynote address. Panelist names and the keynote speaker will be announced as those persons are confirmed.