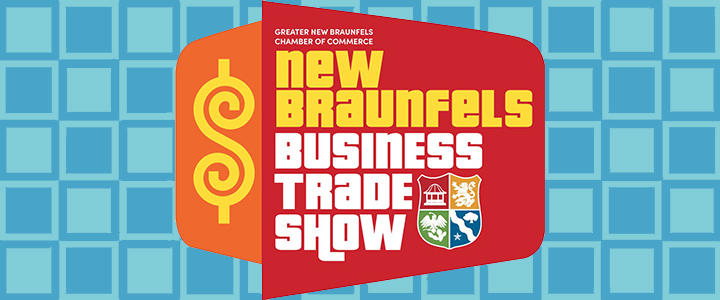 Sneak Preview and Day Show tickets to the Greater New Braunfels Chamber of Commerce's 31st annual Business Trade Show are on sale. The Show will take place on September 10 and 11 in the New Braunfels Civic Convention Center and will feature a "Game Show" theme. Tickets can be purchased online at www.TradeShowInNewBraunfels.com.
This two-day event will feature more than 100 vendor booths costumed and decorated in line with the theme, filling both the Exhibit Hall and Ballroom. Vendors will show off the products and services that make them unique, and hand out fun giveaways and prizes. The Show kicks off with a Sneak Preview Night on Tuesday, September 10 from 6:00 to 9:00 with a silent auction, complimentary beer, wine, cocktails and hors d'oeuvres, entertainment, and great door prizes.
This celebration of local businesses continues on Wednesday, September 11 with the Day Show from 11:30 a.m. to 6:00 p.m. The Day Show features a complimentary lunch, fun scavenger hunt, and Happy Hour beginning at 4:30 with complimentary food and beer, entertainment, and another round of door prizes.
The Business Trade Show is the perfect event to learn about more than 100 New Braunfels businesses, get some great swag, mingle with other business leaders, enjoy food and drinks, and have your chance to win valuable door prizes. Tickets to the Sneak Preview Night are $40 and only a limited number will be sold. Day Show tickets are $5 in advance or $8 at the door.