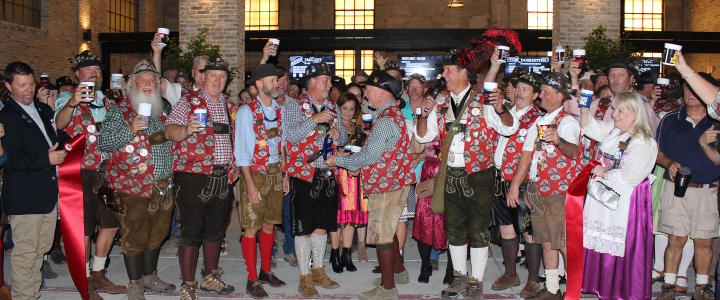 The November Membership Mixer was held at Wurstfest. More than 1,000 were in attendance to enjoy mixing and mingling with other members while eating good food, drinking cold beverages and spending time with great company.
The mystery member was Rita Svoboda, and the 10th person to shake her hand and win $10 was Darrell Waldrip of the Historic Kuebler Waldrip Haus Bed and Breakfast. The cash drawing was $400, and Troy Burch of Burch Law Firm was present to take home his cash!
The next Membership Mixer will be held on Tuesday, December 10 from 5:30 to 7:30 p.m. at Krause's Café where the cash drawing will start over at $50. Don't miss the chance to meet other Chamber members, network with business and community leaders, and make some new connections.
Krause's Cafe is located at 148 S. Castell Ave.