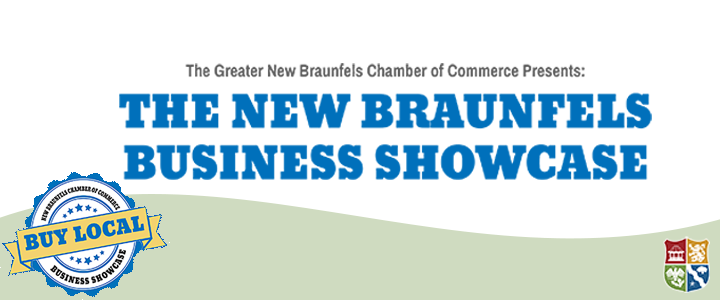 The 32nd Annual Business Trade Show will take on a new look in 2020. The newly designed New Braunfels Business Showcase will provide opportunities to exhibit products and services to customers through a month long, multi-channel marketing campaign. The campaign will showcase area businesses during the month of September. The highlight of the campaign will be a magazine distributed by the Herald-Zeitung in late August that will feature narratives of over 100 local businesses.
Spots in the magazine are still available. Magazine spots include a half page narrative about you and your business, a business photo and logo, and your business information. Visit www.TradeShowInNewBraunfels.com to claim your spot now.

During the month of September, various marketing and advertising channels will be used to market the Business Showcase, including a Check-In Challenge to drive foot traffic to local businesses. The 1st Annual New Braunfels Business Showcase is a great opportunity for ALL local businesses to showcase their products, services and join in on a campaign to help promote buying local. 
 
The New Braunfels Business Showcase is proud to announce New Braunfels Mattress as their Presenting Sponsor. Additional sponsorships are still available. For questions, contact Stephen Brockman at Stephen@InNewBraunfels.com or 830-625-2385.