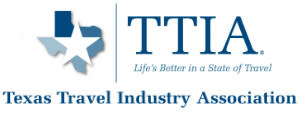 The Chamber's Government Affairs Committee will meet Friday, March 9 at 7:30 a.m. in Honors Hall for their regular monthly meeting. David Teel, President/CEO of the Texas Travel Industry Association will provide the main presentation. The committee will also hear a recap of the annual NB to DC mission trip from Chamber President Michael Meek, and a federal legislative update from Jonathan Huhn, South Central Regional Director for United States Senator John Cornyn.
The Texas Travel Industry Association (TTIA) is the umbrella organization and advocate for the travel industry in Texas. The Government Affairs Committee will hear from the TTIA along with other state associations including the Texas Economic Development Council, Texas Association of Business, Texas Association of Realtors, Texas Municipal League and the Texas Association of Counties, in the coming months as they prepare the Chamber's Legislative Priorities for the 86th State Legislative Session in 2019.
The Government Affairs committee focuses on local, state and national issues that are important to business and have an impact on the local area. For more information on this committee, or any of the Chamber's committees, visit www.CommitteesInNewBraunfels.com.