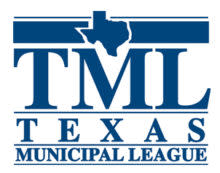 The Chamber's Government Affairs Committee will meet Thursday, April 12 at 7:30 a.m. in Honors Hall for their regular monthly meeting. Bennett Sandlin, Executive Director of the Texas Municipal League, will provide a review of his organization's legislative priorities and issues on their radar for the upcoming Texas Legislative Session.
The TML exists solely to provide services to Texas cities. Since its formation in 1913, the League's mission has remained the same: to serve the needs and advocate the interests of its members. The TML currently has 1,156 Texas cities as members accounting for more than 16,000 mayors, councilmembers, city managers, city attorneys, and city department heads.
The Government Affairs committee focuses on local, state and national issues that are important to business and have an impact on the local area. For more information on this committee, or any of the Chamber's committees, visit www.CommitteesInNewBraunfels.com.