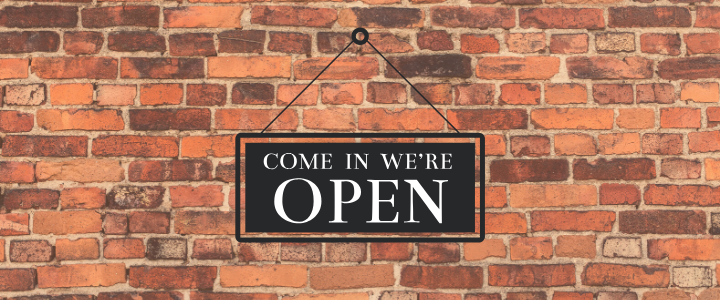 Monday, May 18, 2020 Governor Greg Abbott announced additional guidelines and openings for the state. CLICK HERE to view an infographic summarizing the most recent Governor's Executive Order.
As of May 18, gyms and exercise facilities, manufacturers and offices were allowed to operate at 25% capacity. Childcare centers, massage, personal care and beauty services, and youth clubs were allowed to open on May 18 as well. On May 22, restaurants were able to increase occupancy to 50% capacity, bars could open with 25% capacity, bowling alleys, bingo halls, simulcasting, and skating rinks, rodeo facilities, zoos, aquariums, and natural caverns all could open with increased safety regulations in place.
Beginning May 31 day youth camp operators can open along with overnight youth camp operators, professional sports (without in-person spectators), and youth sports operators with increased safety protocols.  
View the Governor's updated list of businesses allowed to re-open with the links below.
Governor's Strike Force to Open Texas