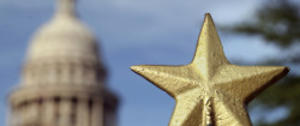 The Chamber's Government Affairs Committee will meet Thursday, March 12 at 7:30 a.m. in Honors Hall for their regular monthly meeting. Texas Association of Counties Legislative Director Noe Barrios will provide a presentation on what issues his organization is gearing up for and what they have their eye on.
It seems a long way off but it's already time to start preparing for the 87th Texas Legislative Session in 2021. This year the Government Affairs Committee will hear from state agencies on their legislative priorities heading into the session.
The Government Affairs Committee focuses on local, state and national issues that are important to business and have an impact on the local area. For more information on this committee, or any of the Chamber's committees, visit www.CommitteesInNewBraunfels.com.