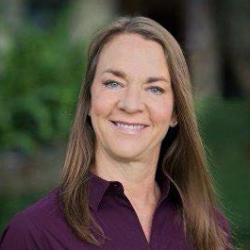 Terri Adams is well known in the Texas travel industry. As of April 2020, Terri became the General Manager of Natural Bridge Caverns, overseeing the operation of the caverns with the Wuest family. Prior to that, Terri spent 41 years with Schlitterbahn Waterpark and Resorts, working her way up from lifeguard to spending the last 12 years as their Chief Operating Officer. Terri was vital to the growth of Schlitterbahn Waterparks and Resorts, for during her tenure, the small local waterpark grew to a five city iconic Texas brand that was eventually sold.
During Terri's lifelong career in the travel industry, she has served on many boards and been a member of a number of associations in various Texas cities. As former chair of Texas Travel Alliance (formerly Texas Travel Industry Association), Terri was named Tall in Texas in 2017 for her contributions to the Texas travel industry. In 2018, Terri was inducted into the Waterpark Hall of Fame and awarded the Milton Guess Hospitality award in the Fall of 2019 by the San Antonio Visitor Alliance. Terri also served on the New Braunfels Christian Academy school board for five years.
Terri is a motivational leader, gifted business executive, and just a good person. Terri and her husband, Brad, grew up in New Braunfels, raised their family here (Luke and Sarah), and continue to be blessed by this wonderful community.
"Having the privilege to work for not only one iconic Texas brand but now two, gives me a huge sense of pride and excitement. I like nothing better than bringing families together to experience beautiful Texas treasures."
New Braunfels is Terri's home and she takes pride in her community. She looks forward to working with others to keep New Braunfels healthy and growing for future generations.