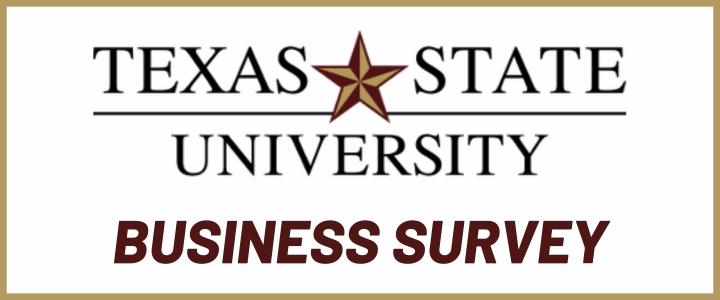 HELP US HELP YOU: YOUR FEEDBACK IS NEEDED!
The Chamber is working with Texas State University to better understand the challenges that local businesses face when growing. As a Chamber member, please share your experience and insights in a brief survey.
Click here to complete the survey. It will take about 10 minutes. At the end of the survey, you can enter a drawing to receive a $10 Amazon gift card.
Your feedback is critical for creating effective and evidence-based tools that will benefit Chamber members and other business leaders.
Please complete the survey by 5:00 pm on Wednesday, October 26.
Thank you for your support of this initiative!