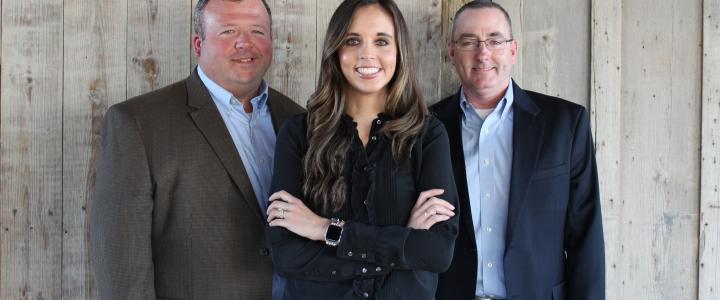 New Braunfels, TX – February 14, 2022 – SVN | TRADITIONS (formerly Rodgers Commercial Realty, LLC), a Commercial Real Estate Brokerage and Property Management Firm in New Braunfels is excited to announce it has joined one of the industry's most recognized brands, SVN®. Operating as SVN | TRADITIONS, the firm now harnesses the expanded reach of SVN International Corp. (SVNIC), headquartered in Boston, MA, joining an international network of 1,600+ Advisors in 200 offices serving over 500 markets.
Led by Co-Managing Directors, Steve Rodgers, CCIM, CPM® and Travis Taylor, MAI, CCIM, SVN | TRADITIONS offers its expert CRE Brokerage and Property Management Services across the San Antonio MSA and South-Central Texas. SVN | TRADITIONS has also been joined by Lyndsay Krom, CPM®, RPA as its Director of Property Management.  Through this new strategic partnership, the entire SVN | TRADITIONS team gains unlimited access to industry leading commercial real estate tools, technology, and systems that maximize clients' return on investment.
"Our top priority is getting the most value for our clients and we believe national exposure via a top commercial real estate brand that markets to the entire brokerage community is the way to get it," says Steve Rodgers, Co-Managing Director. "With SVN we gain expanded visibility and marketing dexterity to deliver the best value possible no matter the geography or asset class. We now not only reach a business owner across town but an investor across the globe," says Travis Taylor, Co-Managing Director.
SVN is the only major commercial real estate brand that markets all of its qualified properties to the entire brokerage and investment community. Participating in approximately $12.5 billion in sales and leasing transactions in 2020, SVN Advisors shared commission fees with co-operating brokers in order to close more deals in less time and at the right value for clients. Advisors also reap the benefits of our SVN Live™ Open Sales Call, cloud-based leading-edge technology, and national product councils. This open, transparent, and collaborative approach to real estate is the SVN Difference.
About SVN | TRADITIONS
SVN | TRADITIONS was founded in 2022 to serve clients' real estate needs in the San Antonio/New Braunfels market. As part of the SVN® brand, they are able to represent clients in sales, leasing, and management in over 500 markets. SVN Advisors represent over 6,000 clients worldwide in auction services, corporate real estate, distressed properties, golf & resort, hospitality, industrial, investment services, land, medical, multifamily, office, retail, self-storage, and single tenant investments. All SVN® offices are independently owned and operated. For more information, visit http://www.svn.com or www.SVNTraditions.com.
###