The Comal and Guadalupe rivers flow through the City of New Braunfels; with the Comal River emanating from the largest natural spring in Texas, the Comal Springs. It flows for two miles through the heart of the community before joining the mighty Guadalupe River that runs all the way to the Gulf of Mexico.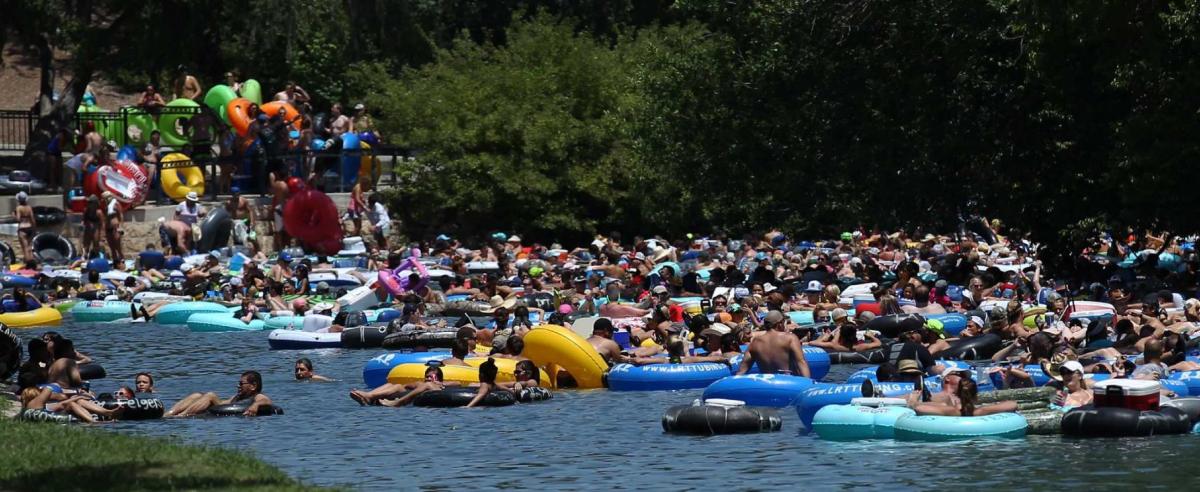 Visitors have been seeking these iconic rivers for many decades for renewal and relaxation. In order to sustain and protect these state owned assets, the City of New Braunfels enacted a non-disposable container ordinance in 2011 to lower the amount of litter that was being deposited in the rivers. Various legal challenges have taken place the last few years, with the most recent action of the Texas 3rd Court of Appeals ruling in favor of the City that it can enact non-container ordinances as well as cooler size allowed on the rivers in the city limits.
As we await the reimplementation of the container ordinance for New Braunfels in late fall 2017, the City staff and Chamber Convention and Visitors Bureau staff have been working on a program to educate and disseminate this information.
We have three audiences for this environmental stewardship program:
City Staff
Public/Point of Sale
River Outfitters
This project will include:
Educating

Police/Fire
Park Rangers
Visitor Industry
Point of Sale Locations for Vacation Supplies
Locals and Visiting Public
We will utilize several communication channels to do so:
Social Media
Street Teams
com (where the most up to date information is available)
Interactive maps
Brochures with maps
Travel Planning Communications
College Campus Activation Events
Primary Messages are:
All Texas icons deserve respect and preservation. Cities across Texas are working to provide enhanced and environmentally sustainable experiences for all to enjoy.
We welcome your visit to New Braunfels and would like everyone to be a part of:

Keeping New Braunfels Clean – in and out of the river.
Pack it in and pack it out to play your role in sustainable tubing.
Yes, you can bring your beverage of choice –just pack it appropriately
Glass and Polystyrene are prohibited by State Law on all Texas waterways.
Plan your Float at www.tubeinnewbraunfels.com