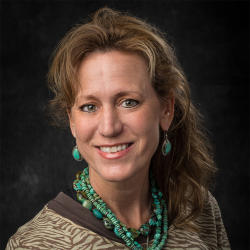 Summer is in full swing, and with the unusual rain and respite from the heat, we have green pastures, happy animals and excited visitors ready for their safari adventure.
With pandemic restrictions subsiding and travel increasing, our town is once again hustling and bustling. My hope is that New Braunfels' businesses feel the positive economic impact.
Natural Bridge Wildlife Ranch was fortunate during the pandemic to maintain steady attendance, as our guests were able to naturally social distance in their own vehicles, which deemed us 'COVID friendly.' Visitors of all ages enjoyed an African Safari, Texas Style, comfortably in the "quarantine" of their own vehicle or enjoyed the Walk-A-Bout safely.
We did face our own set of challenges in keeping staff and animals safe and healthy. We have been blessed to have kept the majority of our staff, but with an increase in business, we also have an increased need for more staff. A pain that is felt throughout the entire U.S. travel industry.
After a year of uncertainty, it's clear through travel data and predictions that people are ready to share time and experiences together. Perhaps that is one of the biggest positive lessons that COVID-19 taught us: slowing down our pace of life and refocusing on family together time.
New Braunfels is a family destination, and Natural Bridge Wildlife Ranch, along with many other attractions and businesses, are primed and ready to give our visitors a fun, safe, and family-focused adventure.