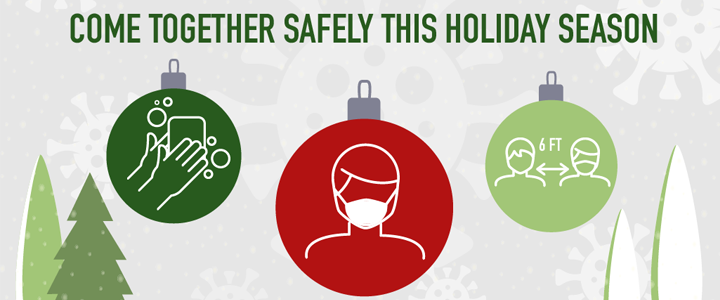 Stay healthy and safe this holiday season.
While it may seem there's some normalcy to our daily lives as of recent, Covid cases are still very much on the rise.
As you get ready to celebrate the holidays, take a moment to consider how your plans can be modified to reduce the spread and keep your loved ones safe. Below are resources to help you navigate and make the best decisions for staying safe and healthy for the holidays.