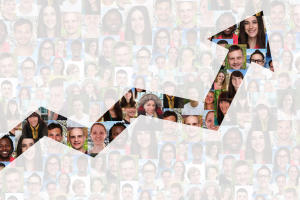 New Braunfels City Manager Robert Camareno gave the annual "State of the City" address to 300 attendees at Tuesday's Greater New Braunfels Economic Development Foundation luncheon. Camareno outlined the population growth with New Braunfels ranking as the 2nd fastest growing city in the nation again in 2018-19. New Braunfels received 5,100 new residents since last year. The 2020 Census expects New Braunfels to top 105,000 by 2024.
Factors contributing to the growth include multiple multi-family units and residential homes built citywide and the addition of Veramendi, which is set to build 5,000 residential homes over the next 15-20 years. Additionally, the commercial growth at Town Center at Creekside has grown exponentially to help provide service and anticipated residents.
The City of New Braunfels recently adopted a new fiscal year budget that allows the fast growing city to attract and retain high-performing employees, invest in needed capital equipment, automate through technology, increase street maintenance, prioritize opportunities through the 2019 bond program, and maintain a 30% fund balance.
The property tax rate will remain the same as it has been the last three fiscal years. Capital projects include a new police headquarters, two new fire stations, a revamped San Antonio Street Bridge, New Braunfels Utilities' new wastewater treatment plant, a new youth sports complex, and the widening of Loop 337.
Camareno emphasized partnerships that enable the city to leverage limited funds to make New Braunfels more sustainable and desirable. He also reviewed the $143 million city bond issue passed by voters overwhelmingly last May. By record percentages, the voters passed projects for transportation, parks and recreation, public safety, and library facilities.