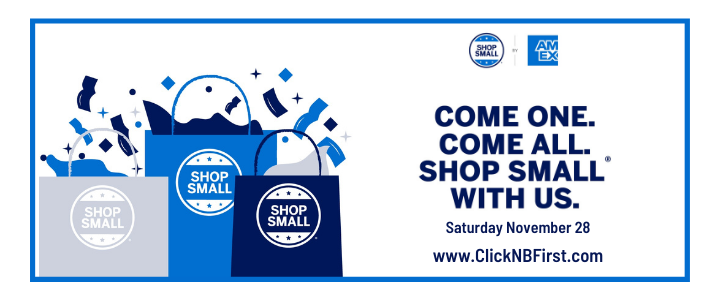 Small Business Saturday is recognized around the country and the Greater New Braunfels Chamber of Commerce encourages the community to take up the call to support local businesses. Celebrated annually on the Saturday after Thanksgiving, Small Business Saturday is dedicated to supporting our local businesses that create jobs, boost the economy, and preserve our community. 
This year in honor of Small Business Saturday the New Braunfels Chamber has partnered with the New Braunfels Downtown Association and Gruene Historic District to promote a "Click New Braunfels First" campaign, with the creation of a website www.ClickNBFirst.com. The website features a directory of local retailers with links to their online shops and gift guides for inspiration.
Small businesses are what this community stands on and now more than ever they need our support. Shop small this Christmas and Click New Braunfels First.