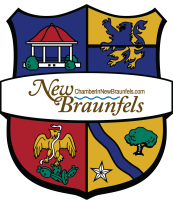 FOR IMMEDIATE RELEASE: November 20, 2018                                                      
CONTACT: Erica Clarke, (830) 625-2385, Erica@InNewBraunfels.com
SMALL BUSINESS SATURDAY IS THIS WEEK
NEW BRAUNFELS, Texas – This Saturday, November 24, marks the ninth annual Small Business Saturday and the Greater New Braunfels Chamber of Commerce encourages our community to take up the call to support local businesses. Small Business Saturday is a day dedicated to supporting our local businesses that create jobs, boost the economy and preserve our neighborhoods. 
Celebrated each year on the Saturday after Thanksgiving, this shop local initiative has grown into a powerful movement. Last year 108 million people participated in Small Business Saturday, shopping at their local establishments and supporting their local economy. In 2017 small business owners generated an estimated $12.9 billion dollars on Small Business Saturday.
Small Business Saturday is the day when we can celebrate the Shop Small movement to drive shoppers to local merchants in New Braunfels. On the Saturday after Thanksgiving, take some time to visit our local entrepreneurs and let them know that we appreciate their efforts to keep our community thriving.