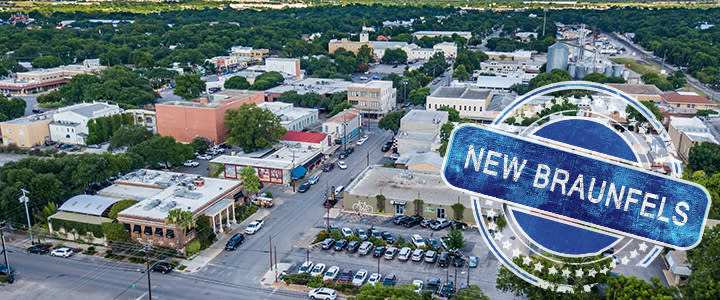 On May 1, 2017, Airbnb began paying the State Comptroller's Office their share of Hotel Occupancy Tax (HOT), which had previously gone uncollected for several years.  At the time of the agreement, Airbnb estimated an annual payment to the Comptroller of $8 million.  However, the $15.3 million in revenue nearly doubled that projection.
It is encouraging that one of the largest shared economy rental companies is working with the State.  The next step? Those companies working with local municipalities to pay Hotel Occupancy Tax.
For example, in New Braunfels:
From May 1 to December 31, 2017 - Airbnb generated $658,145 in revenue with an average daily rate of $264.00.
From January 1 to March 31, 2018 - Airbnb generated $612,223 in revenue with an average daily rate of $248.77.
The above comparison shows that almost the same amount of average daily revenue has been collected so far in 2018 over less than half the amount of time. As an example, of the lost HOT revenue to the City of New Braunfels, destination, Convention Center, and local arts and historical organizations, the City reported to be up a little more than 2% for the first calendar quarter of 2018. However, the State of Texas reported our community to be up more than 11%.
Shared economy rental companies are part of the tourism fabric and they are not going away.  Embracing this product on a State level has made an enormous economic impact.  Determining a way to have local HOT tax payments remitted needs to be a top priority.  This tax supports destination marketing programs, the group/convention industry, and local arts and historical organizations.  In addition, all of those entities that are adhering to all the regulations for operating a tourism lodging property in New Braunfels are at a competitive disadvantage, both in overhead, regulatory requirements, and adversely affecting their room rate and occupancy. 
Recently, the City of New Braunfels hired HOST Compliance, a provider of short-term rental compliance monitoring and enforcement solutions to local governments, to begin the process of identifying lodging entities in our community and helping them come into HOT compliance.