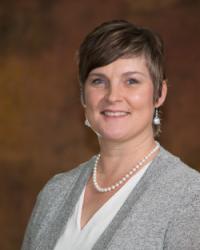 by Natalie Rougeux
2016 Chair of the Board
HELP SHAPE THE FUTURE OF NB
It's certainly not news to say that New Braunfelsers are proud to call this place home. As we all know, visitors from far and wide want to come here to unwind and relax. Moreover, companies enjoy our pro-business climate and quality workforce.
However, these attributes don't just happen. Rather, it has taken, and will continue to take, concerted and coordinated efforts over many years to produce and maintain this special community. Beginning next month, citizens will have an opportunity to participate in such efforts.
My only question is: Will you be a part of it?
Specifically, the City of New Braunfels Comprehensive Plan process has been adopted by the City Council, and citizens are being asked to participate. Notably, this process goes back to 1964. It was then repeated in 1977 and not again until 1997. In other words, while we have a rich history of community involvement in our comprehensive planning process, the opportunity to be involved does not come around very often.
Since our citizens' voices were last heard, the City's population has doubled from 35,290 to 70,543. The current projection for 2021 is that our population will grow to 84,776. During this exciting time of growth for our City, we are blessed with a City Council that actually wants to hear what our residents want and need.
In past years, citizen-based plans have produced road improvement projects and much-needed new roads, post-secondary education, new parks, new festivals, more quality jobs, additional services, and much more. Those plans have also protected and enhanced the environment and literally shaped the future that we now enjoy. We need to be thankful to past citizens and leaders who participated in and led these initiatives.
However, competition is one of the core values of our capitalistic society. As such, we are not alone in continuing to want the best schools, best employers, best medical facilities, best . . . well, everything! Participating in the comprehensive planning process will help New Braunfels compete for these amenities and help the community become even better than it already is.
In my role this year as Chamber Chair of the Board, the theme has been Raising the Bar. I chose this theme not as an attorney with the association to the legal "Bar", but with the realization that if we don't continue to reach higher, we'll not progress in the way that we would like and in a manner from which we will best benefit. At the November 2015 Chamber Board planning retreat, we agreed that there was nothing more important in 2016 than urging citizens to participate in the coming comprehensive plan. And, here we are. Will you do your part in raising the bar?
I truly hope that many of you decide to help shape the future by signing on to the City's comprehensive planning process. Options for involvement can include participating in a task force or simply taking the on-line polls when distributed. You can decide how much time to commit. For more information on how to get involved, visit the City's website at: http://www.nbtexas.org/CivicAlerts.aspx?AID=1620.
Twenty years from now, will you look back and be proud of how you helped shape your community? I certainly hope so!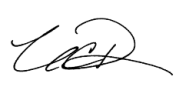 Natalie Rougeux
Greater New Braunfels Chamber of Commerce, Inc.
Chair of the Board