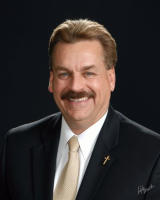 By Mark Hampton, 2014 Chair of the Board
Our summer break of 2014 is officially over. And by all accounts, it was a very successful summer for areas businesses. This is very impressive when you consider the ongoing drought that we started with and continue to experience. Our economic success can be attributed to the diversification of our local business community and the marketing by these businesses and by the Greater New Braunfels Chamber of Commerce. Although the sales tax figures are not available to us yet, it appears that local visitor related businesses have experienced a successful summer.
As I said, this is very impressive considering the drought we are experiencing. While our Chamber of Commerce works hard to promote local and area business, we are also focused on issues and concerns that affect each of us. Water has always been at the forefront of our concerns. This past November, our Chamber of Commerce implemented as part of its strategic plan a Water Quantity Task Force. The members of this task force include state elected officials, local elected officials, New Braunfels Utility leadership, City staff, GBRA representatives and Greater New Braunfels Chamber of Commerce leadership. I am fortunate to be serving on this task force. This has been a real learning experience for me. I am impressed with the knowledge that these members bring to the table. Something that is more impressive is the proactive approach that has been occurring for many years by our City and our water supplier, NBU. Their efforts are an ongoing process that addresses current and future service responsibilities, conservation of use, new technology, and new resources. Utilizing the knowledge, experience and proactive attitude of these members will give our community the opportunity to secure our water needs for the future.
Speaking of the future, just because the summer break is over doesn't mean there isn't much to do.
September 9-10 – The Greater New Braunfels Chamber of Commerce is hosting the 26th annual Business Trade Show at the New Braunfels Civic and Convention Center. This year's theme is "Super Heroes of New Braunfels". Come join the fun and see what is going on in the New Braunfels business community.
September 19th -The Comal County Fair & Rodeo kicks off with a Washer Pitching Tournament; September 20th BBQ Cook off and don't forget the Carnival opens up September 23rd.
September 25th – Chamber of Commerce Mixer on the Fairgrounds
September 26th – The Comal County Fair Parade
October 10th – The Greater New Braunfels Economic Development Foundation Golf Challenge at the newly renovated Landa Park Golf Course
These are just a few of the events going on in the next few weeks.
For Chamber members, you have the opportunity to participate in two polls. The first opportunity you have is the Legislative Poll, which is currently in circulation. With the 84th Legislative session scheduled to start, January 13, 2015, your input is needed so we can communicate our needs and concerns to our elected officials. And by all accounts, water, transportation and education will be at the top of the list during this next session.
The second poll is the All Member Survey. This annual survey will be emailed to all Chamber of Commerce members. Your input helps the Board of Directors set up goals not only for 2015 but for the next five years. If you are looking for opportunities to get involved, please visit www.InNewBraunfels.com or call 830-625-2385.
If you are not a member of the Greater New Braunfels Chamber of Commerce, we welcome you to be a part of our Team. Just remember, TEAMWORK TODAY DETERMINES SUCCESS TOMORROW!

Mark Hampton
Greater New Braunfels Chamber of Commerce
Chair of the Board