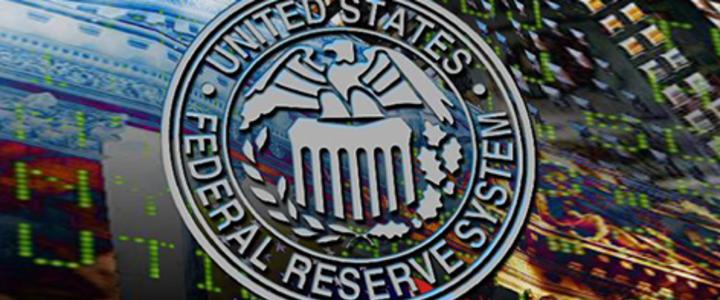 The Chamber's NB Business University will host a Federal Reserve Update Luncheon on Thursday, February 20, with guest speaker Keith R. Phillips, Assistant Vice President and Senior Economist at the Federal Reserve Bank of Dallas, San Antonio Branch. Phillips will give a presentation on the Federal Reserve forecast for the Texas and national economies in 2020.
The luncheon will be held from 11:30 a.m. to 1:00 p.m. at the McKenna Events Center. Tickets are available at www.LearnInNewBraunfels.com but seating is limited.
A representative from the Federal Reserve last presented to a sold-out crowd in 2017. Since then, the Texas economy has experienced an incredible boom. We are amid the longest economic expansion in American history and headed into a pivotal election year. Attend this luncheon to learn about the Federal Reserve 2020 economic projection.
Phillips joined the Federal Reserve Bank of Dallas in January 1984. His areas of concentration include regional economics and economic forecasting. Research Papers in Economics, which tracks publications in economics, ranks Phillips in the top five percent of economists across the world in terms of the number of distinct publications. Over the past sixteen years he has been the most accurate forecaster for Texas job growth in the Western Blue Chip Economic Forecast.
In August 1996, Phillips was transferred to the San Antonio branch to improve the regional economic coverage of the Dallas office and to better serve the needs of the South Texas community. Phillips teaches courses in managerial economics and quantitative analysis in the Executive MBA program at the University of Texas – San Antonio. He obtained his Ph.D. in economics from Southern Methodist University and holds a B.A. and M.A. in Economics and a Bachelor of Journalism degree in News/Editorial from the University of Missouri at Columbia.
Tickets to the Federal Reserve Update Luncheon are discounted for Chamber members at $55, available to the general public at $80 and include a buffet lunch. The McKenna Events Center is located at 801 W San Antonio St, New Braunfels, Texas 78130. Table sponsorships are available. For more information and to purchase tickets, visit www.LearnInNewBraunfels.com.