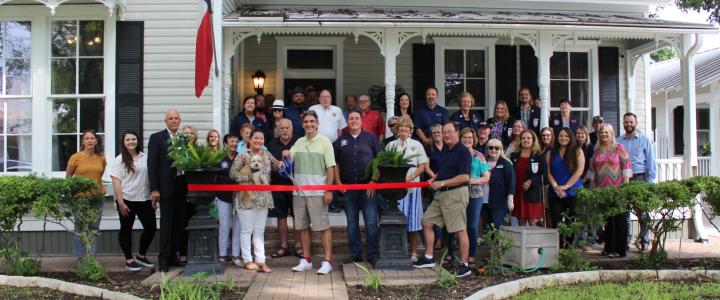 The Chamber welcomes the new owners of Zink Haus to the New Braunfels business community!
ZINK HAUS
168 E Zink St
New Braunfels, TX 78130
(830) 643-0656
www.zinkhaus.com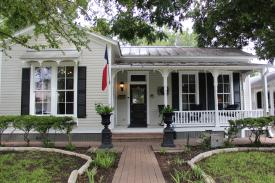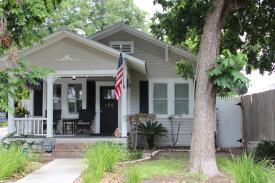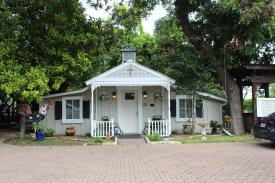 Zink Haus is a beautifully renovated historic collection of three separate and totally independent luxury villas with sleeping accommodations from 2-16 guests. In the heart of historic downtown New Braunfels, Zink Haus Villas are within walking distance of several restaurants, bars, boutique shops, the Farmers' Market, the Brauntex Theatre, the Comal River Tube Chute, as well as Schlitterbahn Waterpark and the famous Wurstfest grounds.

Zink Haus Villas are luxury rentals, three distinct houses named Cabernet, Merlot, and Chardonnay (a nod to the original owner Francois Guilbeau),  that can be rented individually for 2-6 guests or combined together to accommodate up to 20 guests. Ideal for a romantic couples getaway, a group get-together, family reunion, corporate retreat, or intimate wedding, Zink Haus is a private oasis of excellence and refinement.

Zink Haus has a magical walled garden for group gatherings. A gate opens to a lush courtyard, covered pavilion, and several outdoor dining areas. Guests can enjoy the outdoor grill, music in the courtyard, and covered pergola. 

Our Interesting History:
The original owner of the property, Francois Guilbeau, Jr (1813-1879) was remarkable in many respects – as a successful entrepreneur, and businessman, but also as a frontier and even international hero. He was known as quite the marksman in the San Antonio area in the middle 1800s because it is documented that he was able to cut a playing card in half with a dueling pistol while the card was held edgeways between the fingers of an assistant.

But his international importance was his role with the horticulturist from Texas who was known to have "saved the French Wine Industry " in the 1800s. In the 1870s the French wine industry was getting wiped out from phylloxera, a disease that affected the roots of the vines of French wines, and one in which there was no known cure or resistance in France. It was known that the native Texas Mustang grapes were resistant to the disease. Texas horticulturist Matthew Knox and viticulturist Thomas Volney were able to harvest cuttings of the Mustang vines. As the businessman, it was Guilbeau who was able to box, warehouse, and ship tons of the cuttings from Galveston to France. The Texas cuttings were introduced to the French wine-growing regions and the French wines were grafted to the hearty Texas rootstock.  Hence the French wine industry was saved and flourished, by few good Texans.