The Chamber welcomes Wholesale Payments Inc to the New Braunfels business community!
WHOLESALE PAYMENTS INC
195 S Academy Ave
New Braunfels, TX 78130
(806) 698-0625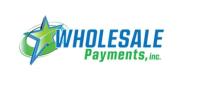 Wholesale Payments Inc. (WPI) is a payment and transaction processor serving businesses nationwide. WPI was founded in 2007 in Lubbock, TX as a family business with the goal of providing personalized merchant services to the community and beyond. What started as a small business composed of 3 employees who were the original founders, WPI has grown to become a successful company of more than 200 employees with offices throughout Texas, Colorado, New Mexico and Oklahoma. Wholesale Payments Inc. caters to all avenues of commerce, currently serving retail stores, restaurants, mail order & telephone order, e-commerce, Internet, home-based, petroleum, supermarket, and lodging merchants. Wholesale Payments Inc. values each merchant it serves, realizing that exceptional customer service is just as important as competitive pricing. Consistently recognized as a leader in innovation, Wholesale Payments Inc. is one of the leaders within the electronic processing industry having received recognition with various awards including Top 50 Fastest Growing Companies Electronic Funds Transfer Technology Award Merchant Service Provider of the Year Best Local Provider for Merchant Services – San Antonio Metro With the establishment of the New Braunfels office, Wholesale Payments, Inc. looks forward to establishing new relationships in the community keeping its family-oriented values in mind.