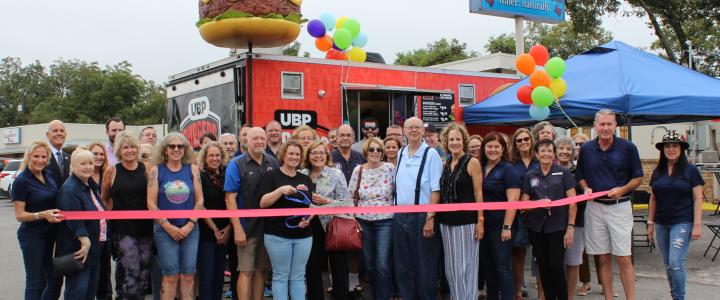 The Chamber welcomes UBP Burgers to the New Braunfels business community!

UBP BURGERS
840 S Business IH 35
New Braunfels, TX 78130
(830) 624-9409
www.ubpburgers.com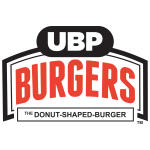 UBP Burgers is a fast-growing food truck introducing a whole new concept to the marketplace: "The Donut-Shaped Burger". Texans love their hamburgers and creating unbelievably juicy burgers is so easy when using the Ultimate Burger Press (UBP) because the shape of the press molds the meat to cook evenly.
New Braunfels is honored to have the very first UBP Burgers conveniently located at 840 Elliot Knox. The menu of angus beef and high-quality ground chicken burgers is available daily. The French fries are a perfect addition to complete your meal. Children will love our Kid's Burger Kid's Chicken Strips; both come with fries.
The staff at UBP Burgers are eager to serve you "Ultimate" burgers which come with lettuce, tomato, onion, mayonnaise, mustard, and ketchup. The options for personalizing your burgers are endless and include cheese, bacon, jalapenos, mushrooms, grilled onions, and an egg. Our buns are delivered daily from a local bakery and the perfectly seasoned fries are ALWAYS hot!
UBP Burgers' dining experience includes a covered area with lights and fans but patrons of UBP Burgers are especially enjoying the option of ordering online. Customers can order precisely what they want and pick up the cooked-to-order food at the requested time through the very user-friendly website at www.ubpburgers.com. If you prefer delivery, UBP Burgers currently uses Favor and will be adding other services soon!
UBP Burgers now has gift cards available for purchase and is a wonderful way to support this small business in New Braunfels. If you are interested in our catering for a private or corporate event, we can be reached at info@ubpburgers.com.