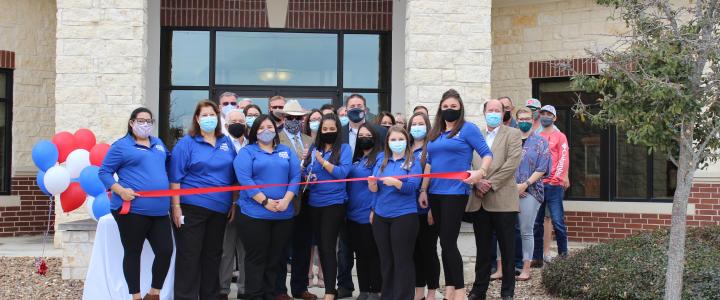 TrustTexas Bank, SSB celebrates with the New Braunfels Chamber 100 years in business!

TrustTexas Bank, SSB
2085 Central Plaza (Freiheit Village)
New Braunfels, TX 78130
www.TrustTexas.Bank 
As a community bank, we strive to keep banking personal, and in 2021 we will be celebrating 100 years of proudly serving Texas communities with the kind of hometown service you deserve! TrustTexas Bank is a state-chartered mutual savings bank that offers a full-service loan department that offers home mortgages, auto, home improvement, home equity, lines of credit, agricultural and commercial loans.
The Bank offers a wide variety of deposit accounts to fit any balance. Savings accounts, as well as individual retirement accounts, money market deposit accounts, and certificates of deposit are just a few of the ways to save for the future with TrustTexas Bank. The Bank also offers high-tech convenient banking products to serve your personal and business needs including Online and Mobile Banking, Mobile Deposit, Bill Pay, Card Controls, Alerts, and more. Whether you need 24-hour convenient online access or need to talk to one of our banking experts in person, you can count on us to be here.
TrustTexas Bank is headquartered in Cuero, Texas with branches in Cuero, Yorktown, Kyle, New Braunfels, and two in Victoria. The branch in New Braunfels is located in Freiheit Village at 2085 Central Plaza. For more information, visit www.TrustTexas.Bank.com.