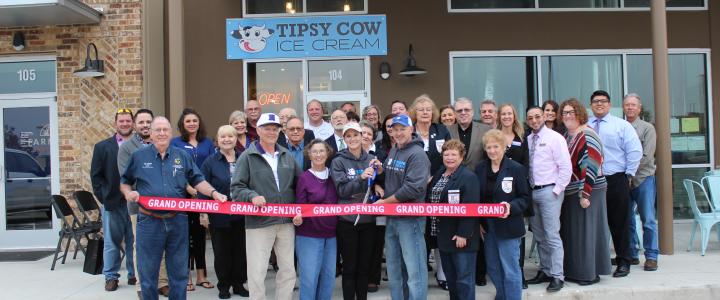 The Chamber of Commerce welcomes Tipsy Cow Ice Cream, LLC to the business community!
TIPSY COW ICE CREAM, LLC 
2154 Gabriels Place Ste 104 
New Braunfels, TX 78130
We are a locally owned and family-operated business. We have lived in the Seguin/New Braunfels area for over 25 years. We both graduated from Southwest Texas State University, and we met while working at Schlitterbahn in 1999. Fast-forward to 2018, Ella now teaches at Navarro Junior High, and I (Mike) am leaving Schlitterbahn after 25 years. We have met so many wonderful people at Schlitterbahn, and getting this project off the ground wouldn't have been possible without some of their help. Although it will be sad leaving the Bahn behind, we are looking forward to this next great adventure and can't wait to make some of the best tasting ice cream you will ever try.