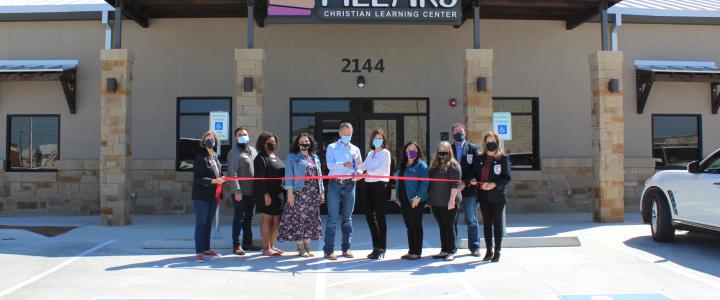 The Chamber welcomes The Pillars Christian Learning Center to the New Braunfels business community!

THE PILLARS CHRISTIAN LEARNING CENTER
2144 Gabriels Place
New Braunfels, TX 78130
(830) 310-0017
www.thepillarsclc.com


The Pillars Christian Learning Center was founded in 2009 on the foundation of a simple mission: Love God, Love Learning, and Love Children. Founders Geren and Melissa Anderson knew they wanted to set The Pillars apart in the world of childcare, so they decided to do things differently; becoming a partner for families in the academic, social, and spiritual development of their children. Building on a philosophy of care that seeks to be a reflection of the familial values and aspirations of our communities, the Pillars Experience fosters a life-long love of learning, and so much more. We are committed to ensuring that Pillars Kids are exceptionally well prepared for kindergarten and the educational journeys that lie beyond. In doing so, it's crucial for our children to be guided in their development on a firm foundation of faith, compassion, and integrity. We believe these values will help them to become Pillars within their own communities as they grow into adults -- exhibiting those foundational qualities in their everyday lives as leaders.