The Chamber welcomes The Pilates Shoppe to the New Braunfels business community!
THE PILATES SHOPPE
167 S Seguin Ave
New Braunfels, TX 78130
(830) 632-5033
thepilatesshoppe.com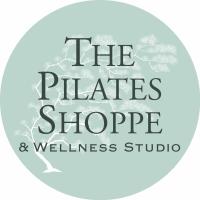 Discover the benefits of Pilates and how joining our classes can make a difference in your quality of life with no pain, but plenty of gain. Improve the mobility and strength in your joints which in turn can help reduce pain. Our safe and effective methods are evidence-based in BASI & Balance Body Pilates, Reformers, Buti & Yin Yoga.   If you practice Pilates regularly, it will change your body- it is well known and loved for creating long, strong muscles, improving muscle tone, balancing musculature, and improving posture.  All our classes are taught by tough, dynamic instructors and you can bet they will make sure to get you hooked on a "feel good" vibe in your workout routine.   
We offer a huge schedule of classes – from Foundation classes for Pilates newbies to Advance Classes.  We have lots of first-timers in our Foundations classes or start with a Private 1:1 session to familiarize yourself with the equipment and learn how to maximize every move.  You'll be addicted to these energetic workouts! 
  Plus, enjoy our Clearlight Infrared Sauna which benefits can include better sleep, relaxation, detoxification, weight loss, relief from sore muscles, relief from joint pain such as arthritis, clear and tighter skin, and improved circulation.  In addition, ask us about our Normatec Hyper Ice Compression Therapy which uses controlled pressure to increase blood flow in your legs and improve blood flow to the heart. At the same time, it supports your veins and decreases swelling.