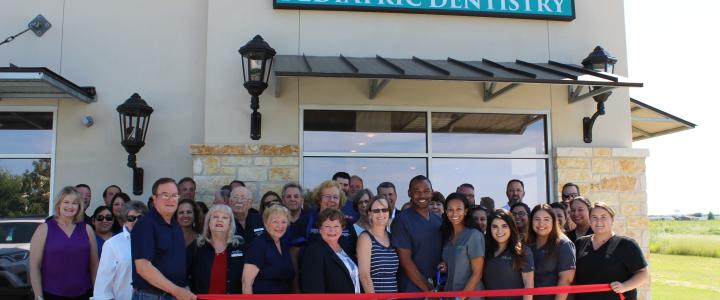 Texas Tykes Pediatric Dentistry celebrates their 1 year Anniversary and service to the New Braunfels business community!

Texas Tykes Pediatric Dentistry
2163 Stephens Place Ste 106
New Braunfels, TX 78130
(830) 302-2044
www.texastykespediatricdentistry.com


About Texas Tykes Pediatric Dentistry:
Texas Tykes Pediatric Dentistry's goal is to deliver the best possible dental care for infants, children, teens, and kids with special health care needs. Our team strives to ensure that each child has a positive experience while at the dentist. As a child, Dr. Jaime always enjoyed going to her dentist visits. Her love for kids made her decide to become a pediatric dentist. She knows she made the correct choice every time a child smiles and says "thank you!" Dr. Jaime is an active member of the American Academy of Pediatric Dentistry, the American Dental Association, and the Texas Dental Association.